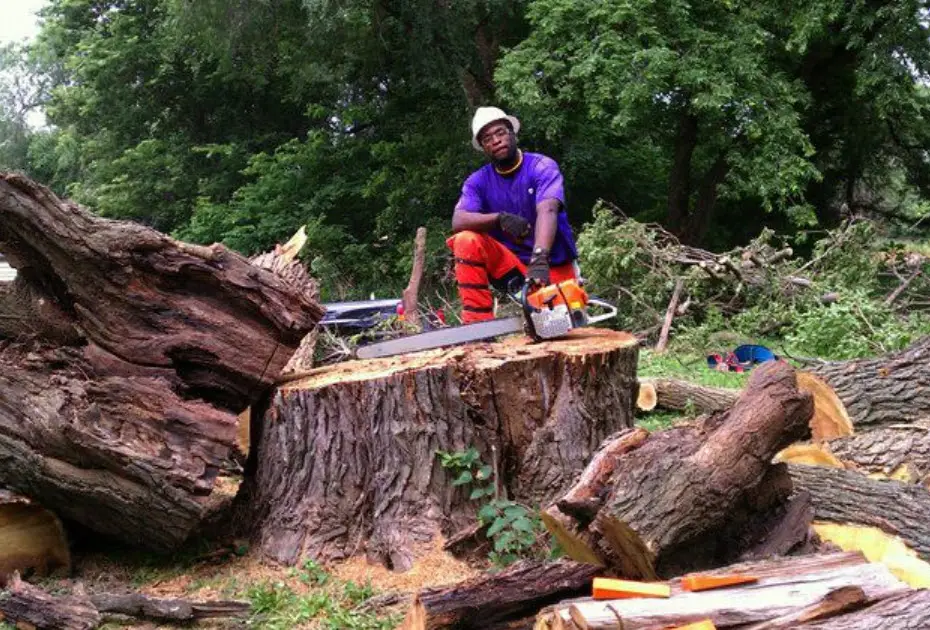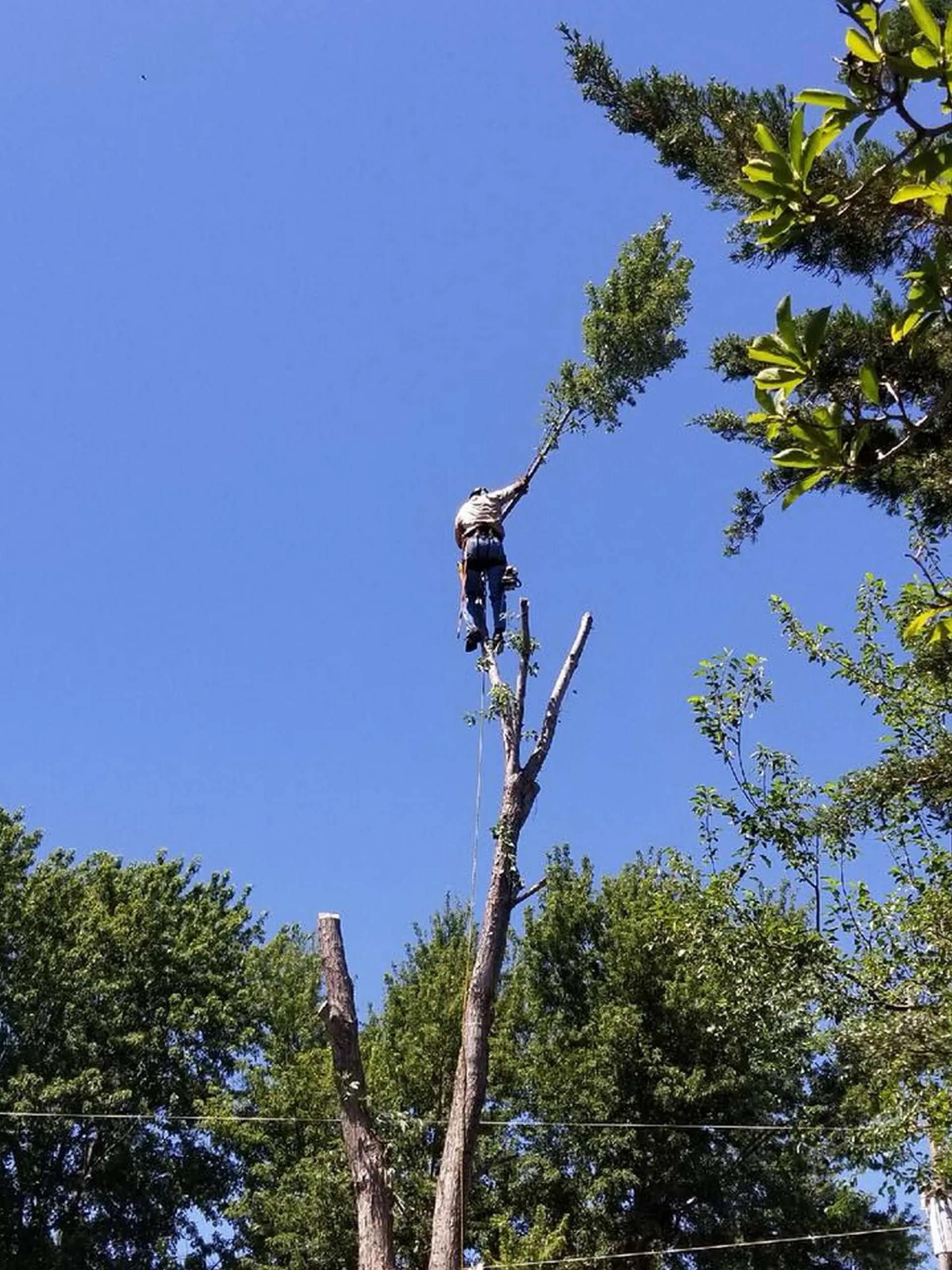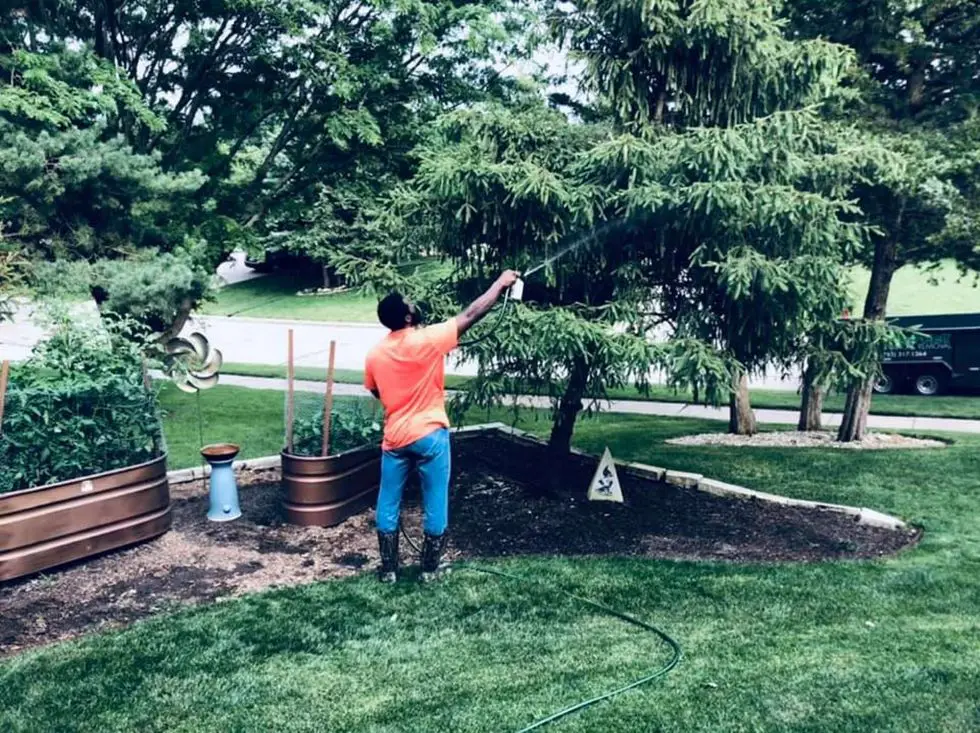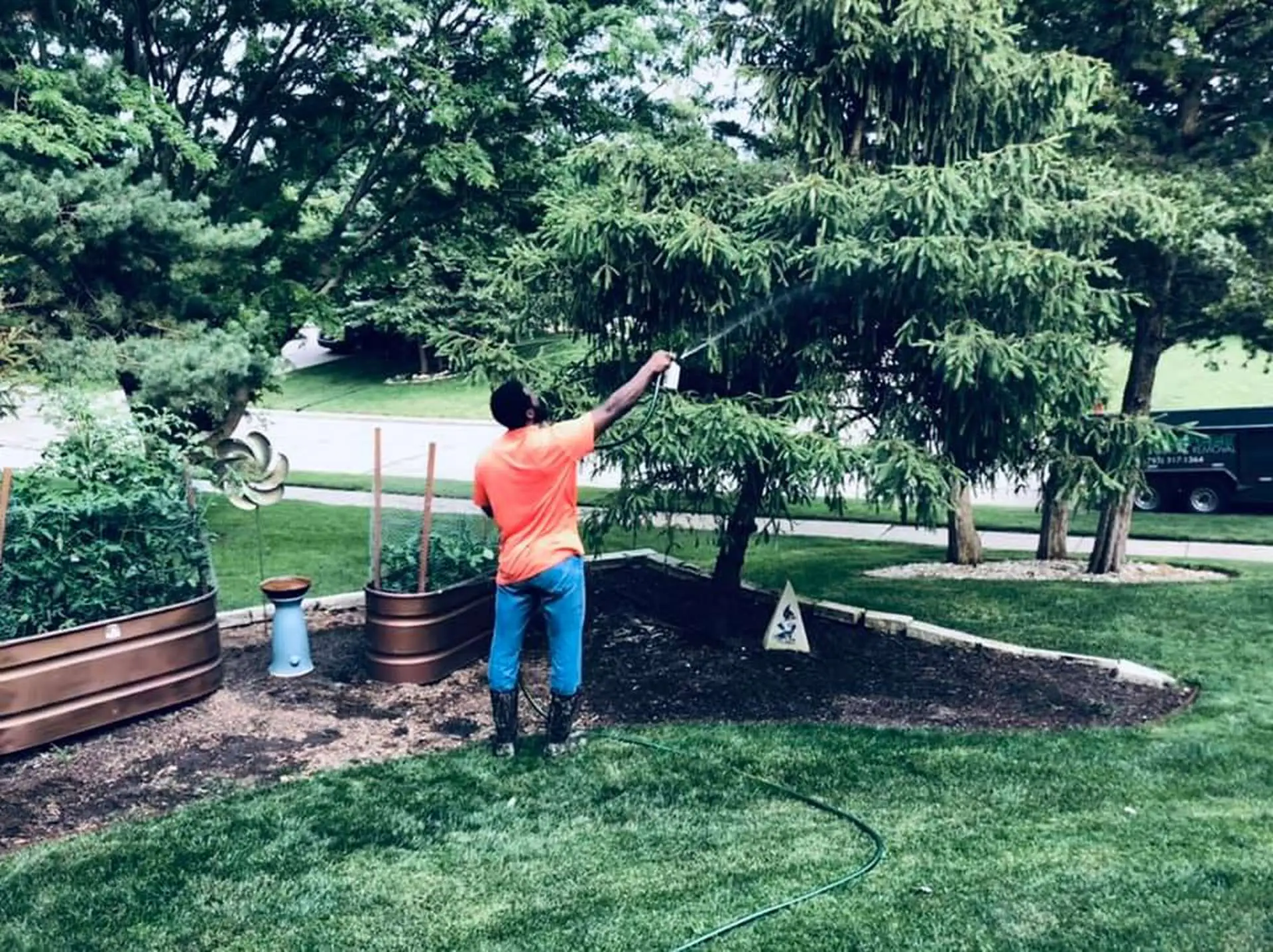 Two Big Feet Tree pruning and Removal Services
Two Big Feet Tree Pruning and Removal proudly services the entire Flint Hills area, and often beyond. While much of our work consists of residential projects, we also frequently contract with commercial property owners and businesses.
Below is a sampling of our service offerings, but we are always eager to discuss any project ideas you may have.
Tree Pruning: We remove any dead, diseased, broken or obstructing limbs, generating airflow throughout the canopy and promoting even weight distribution. Pruning enhances the overall health, structure and stability of your trees, as well as creates a visually appealing result.
Tree Planting: We love helping you add to your property's beauty! Our experts are available to help you select the right tree variety for your space, choose the seedling at a local nursery and plant it to your specifications.
Tree Removal: If a tree has been affected by storm damage, fungus growth, disruptive roots or stability issues, removal may be necessary for the safety of your property, family or employees. We consider the size, stability and accessibility of the tree before using the appropriate equipment to complete the removal safely and efficiently.
Stump Removal: Stumps can be an eyesore, not to mention problematic as they attract disease and insects and cause safety issues. We use our equipment and skill to safely remove the stump and improve your property's value. Plus, stump grindings can be used as yard mulch!
Structure Clearance: Trees growing too close to a business, home or other structure benefit from a pruning process that ensures even weight distribution and helps mitigate damage in high winds or other conditions.
Line and Wire Clearance: We have been certified to provide line- and wire-clearance services for more than a decade. Using the necessary equipment and skills, we safely remove trees and vegetation near power lines while leaving the affected area looking natural and attractive.